THE QUENTIN CRISP GALLERY


Quentin Crisp Self-Portrait, 1986
Limited edition of 100 stone lithographs, 14" x 18".
Personally signed, numbered and colored (ascot, hair, kerchief) by Quentin Crisp.
Lithography by Wayne Kline of the Rolling Stone Press, Atlanta, Georgia.

Micheal Hirtz, a producer of Mr. Crisp's one-man show Evening with Quentin Crisp, writes, "Quentin and I spent a great deal of time together. He was a wonderful person and a great inspiration to all. In 1986 while in Atlanta, Quentin and I met master printer Wayne Kline. Using a special technique, Quentin drew his self portrait on a slab of limestone which was used to make the impressions for 100 artist editions. Afterwards (over a period of years) Quentin colored individually each print in one of three colors: pink, fusia, and blue. All were numbered and signed by Quentin."

Self-portrait copyright © Quentin Crisp. All rights reserved.
---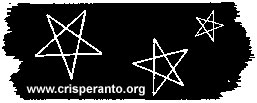 Site Copyright © 1999–2008 by the Quentin Crisp Archives
All rights reserved.